The Inspection Report
Easy for agents & clients.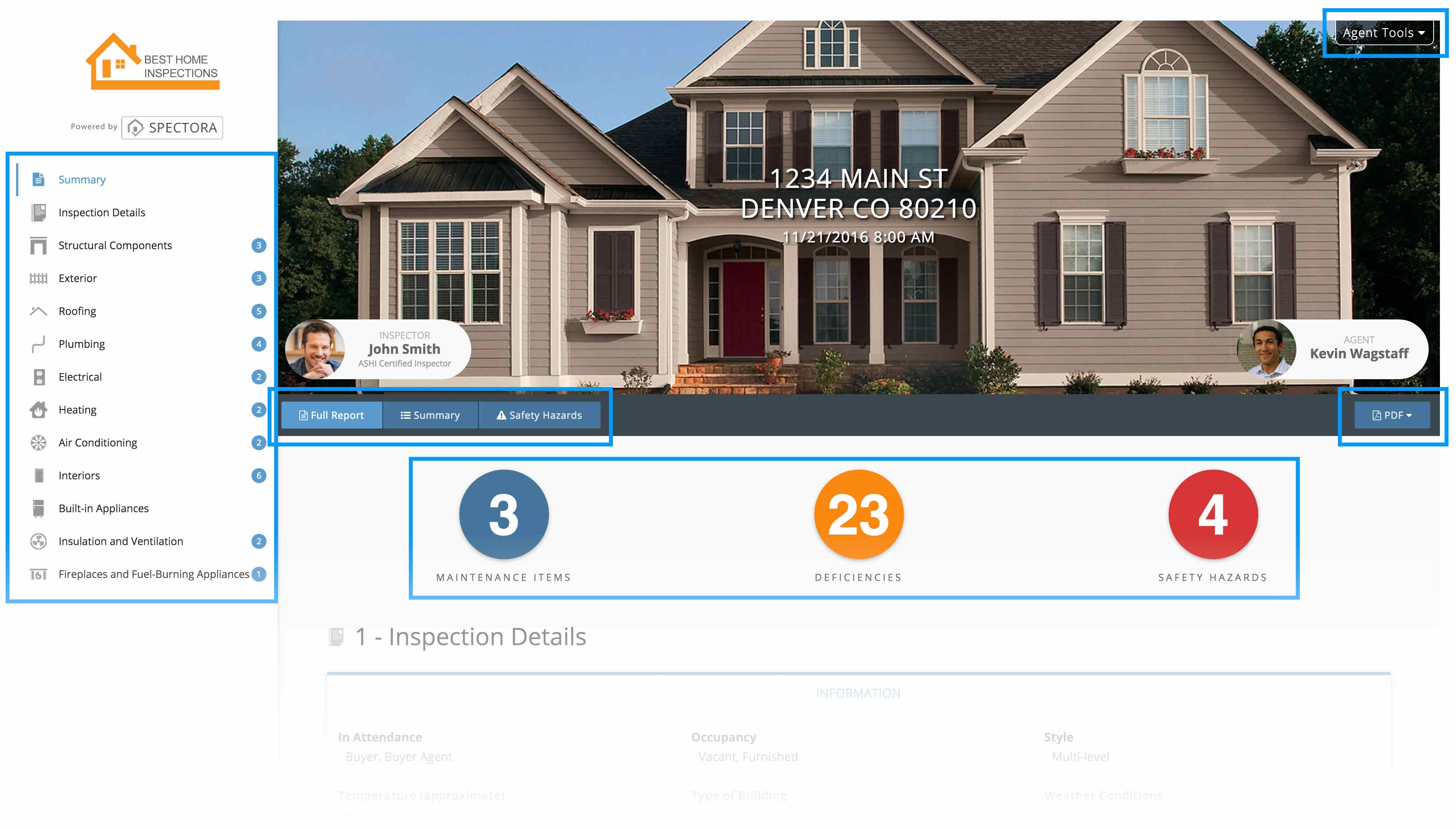 1
Table of Contents
Jump to any section at any time
2
Easy filters
that only show you major safety hazards or all defects.
3
Summary
All of the inspected items summarized
4
Full PDF Version
of the report or a PDF summary to attach to your state's repair request document.
5
Realtor Ease
Deficiencies conveniently located in place, for easy copy and pasting.
6
Agent Co-branding
Final report reflects agent partnership
1) TABLE OF CONTENTS & JUMP LINKS
A side table of contents allows you to easily jump to any section to quickly see images and get the information you need.
2) REPORT FILTERS
Easy filters allow you to dynamically change the report to only show you major safety items or all defects.
3) SUMMARY
Quick summary shows you how many items were inspected (may not show on your inspectors reports, as this is an optional feature) so it keeps the defects in perspective to your client. This also shows you how many big ticket items you need to negotiate for.
4) PDF & PDF SUMMARY
View the PDF version of the report or download the PDF Summary to attach to your state's repair request document.
5) DEFICIENCIES 1-CLICK COPY/PASTE TEXT
Easily copy/paste your inspector's language into your state's repair request document with the Deficiencies Text Generator.
6) AGENT CO-BRANDING
Stay top-of-mind with clients and align yourself with an inspector that uses cutting-edge technology and the latest tools. Clients can click directly from the report to email or call you with questions.